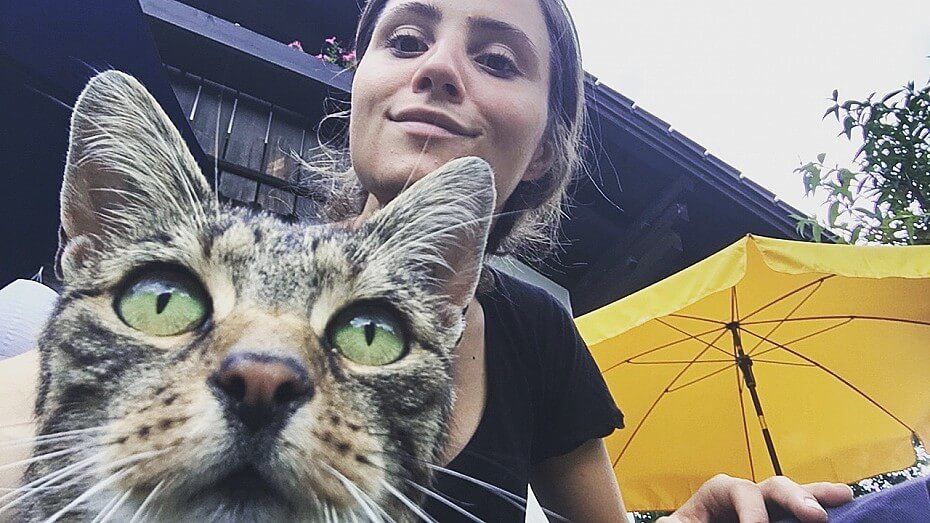 When can we arrive?
For group arrivals, flexible check-in is possible from 1 pm at the earliest. We will be happy to welcome you personally and assist you in word and action.
Is self-catering possible in the hostel?
Unfortunately, self-catering is not possible in our group accommodation. However, there are numerous restaurants and supply options in the immediate vicinity. We also spoil our guest groups with half board. For larger groups of 20 or more, we also offer full board. If you are interested, please send us an e-mail to info@hostel-bergblick.de.
What activities are available for groups?
We offer students a number of possible activities such as night hikes, forest adventure tours and workshops in the countryside. There are also many other sporting and cultural activities that you can experience in the region around Lake Kochel. You can find more information on our website under Events and Packages.
Is there a sports hall or football pitch in the group accommodation?
We will be happy to arrange a suitable sports hall or football pitch for your sporting event. Please simply write us an email to info@hostel-bergblick.de
What is the all-round carefree package?
With the all-round carefree packages, we offer teachers and organisers of various school and youth hostel excursions an attractive and varied programme. Conceived directly by the local Berg Blick team, the group does not miss any insider tip or attraction at Lake Kochel and in the surrounding area.
This means that the teachers and the group have stress-free planning even before they arrive, which sets the mood for a relaxing time at Berg Blick Hostel. In addition, the Berg Blick Hostel offers healthy dinners with local ingredients for groups of 22 people or more.
Is there a possibility to write an article about our stay?
What are the check-in times?
You can arrive between 5 pm and 8 pm. We are also happy to allow you a flexible check-in after 8 pm. Please note, however, that we are only available by telephone until 8pm for any questions you may have.
What is the check-in procedure?
To offer our guests the greatest possible flexibility, our check-in and key transfer is contactless. Before your arrival, you will receive a link for check-in and a code for our key safe. If you still have questions, we are available by phone until 8 pm.
You want to do the check-in on site?
Behind the house is the main entrance with check-in tablet and key safe.
Please click once on the menu item and unlock the device. Then go to the menu item Online Check-in on the check-in tablet and complete the check-in process. Please note that you are obliged to register as an overnight guest in Germany according to §§ 29, 30 (BMG) and that you are liable to prosecution if your details are incomplete or incorrect.
When is the check-out?
Departure is possible until 10 am. Please put the key back in the key safe. Please make sure to turn off the heating, close the windows and leave the room swept clean.
Is there parking on site and what are the costs?
The main entrance is behind the house. There are several parking spaces available free of charge. If these are occupied, you can also park opposite!
Is there a luggage storage room?
If you arrive earlier, you can leave your luggage in our luggage room. The luggage room is located behind the house. You can find out the code on request.
Where can I have a good breakfast?
In the winter months, the village café is in hibernation. In summer, you can have breakfast in the village café on Saturdays, Sundays and public holidays. We will be happy to spoil you there with delicious breakfasts and other delicacies.
Is free wifi available?
Yes, we offer our guests free wifi!
Can I bring my pet to the hostel?
Pets are also welcome at the hostel for a small fee!
Are there bed linen and towels in the hostel?
We provide our guests with sheets and bed linen free of charge. Due to the low price, the beds have to be made up by our guests themselves. You will find the towels in the shared bathroom on the wooden shelf. We charge 1,90 € per towel. Please put the money in an envelope in our mailbox. We also ask our guests to leave the towels on the bed when they check out.
Do I need a lock for the lockers?
The lockers in our dormitory have locks.
Can I also use my own sleeping bag?
Yes, it is possible to use your own sleeping bag.
What activities are there on site?
Our hotel is located in the beautiful region around the Walchensee. There are some beautiful mountain hikes and outdoor activities. In addition, the Kochelsee and Walchensee lakes invite you to swim on sunny days. You can find more inspiration on our website under moments.
Is self-sufficiency possible?
Self-catering is not possible in our hostel. However, there are numerous restaurants and supply options in the immediate vicinity. You also have the opportunity to indulge in delicious coffee and homemade cakes in our café at the weekend. We are also happy to put together individual offers for groups.